Advertisement Ideas: Community Service As A Public Relations Tool
As I watched The NFL games on Sunday October 7, 2o12 and promoted the idea of Points For The Cure, where you pledge 25 cents for every point your team scores and then you visit http://main.acsevents.org/goto/jdogglederman and make your donation, for example The Giants scored 41 points so you would go to the site and donate $10.25, I began to think how community service can be used as a Public Relations Tool. I started to think how beneficial the relationship The NFL has with The American Cancer Society is as they have partnered to promote mammograms through The Crucial Catch Program and how many fans attended a game knowing that a portion of the ticket was going to help their local American Cancer Society. I also began to think about the increased merchandise sales as fans would want the football or lapel pin or other items commemorating Breast Cancer Awareness Month. This becomes a great public relations tool as people have a good feeling about The NFL and are more apt to buy tickets and merchandise. You might be saying but I don't have the budget of The NFL to do all this. Well you do not need a very large budget to us Community Service as a Public Relations Tool.
Advertisement Ideas: An Example of Using Community Service As A Public Relations Tool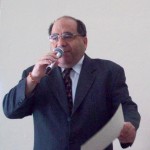 On March 24, 2012 I hosted an event that I created called The Spiritual Entrepreneurs Visionary Awards. The concept was simple pick out people who come from a spiritual base who are giving back to the community  and honor them with an award. The event was a fundraiser for The Reaching Out To Cancer Kids Program (R.O.C.K.). As a result of this event many newspaper articles were written and those who sponsored the event received great media coverage. I know have some great promotional photos and also can leverage this event in my marketing thus using community service as a public relations tool.
I use the Relay for Life and American Cancer Society as one example of using community service as a public relations tools as I have decided a formula around it for those with brick and mortar businesses as well as home based businesses.
1: If you have a brick and mortar business you can ask for donations through the Stars and Moons Program, put out a collection canister, hang a poster, or sponsor a tee-shirt then take many photos and write media releases to let the media outlets in your area know you are helping Relay For Life.
If you have a home based business you can donate a portion of your services and alert the media that you are doing that.
The key is to be creative and alert the media.
2: Take photos and make videos and post them on your social networking sites so the community will see what you are doing.
3: Post what you are doing across your social media sites
4: Let customers/clients know about your involvement
5: If you receive an award/certificate for your involvement take photos and send it to the media and display it in your business or home office
When you align yourself with a charitable cause or organization and you use it as a public relations tool you will see more results as people like to support businesses that support the community.
 By leveraging your involvement you can create a stronger brand, build traffic, and create awareness. When you plan to support a cause and have a strategic plan to follow which includes a public relations component you will find that your brand is strengthened and that on many occasions your revenue is increased.
 These are national partners of The American Cancer Society Relay for Life who understand the value of being involved in community service. You may again think well they have a lot of resources that I don't have. Change this thinking and see how being involved can help you build your public relations platform. Imagine you raise $1,500 and become a STAR Supporter for Relay For Life how you can parlay that into great public relations. You take a picture put it on your website, make a video put it on your you tube channel, you wear the shirt out to the gym and people ask about it and you have a conversation starter, you do a media release with the photo of you wearing the shirt and holding the certificate. You put the certificate up in your office.
 Promote what you are doing in the community and you will find that you build your brand and you customer/client base. If you have a successful story about how you used Community Service as A public Relations Tool please share it under comments.
Leave a Reply